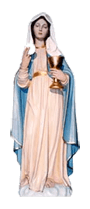 The Church will be born again through the blood of its children (John Paul II)
Between June 18 and 20 the invisible stigmata of the visionary Marisa Rossi have opened again. The wounds in the hands and in the feet, on the forehead and in the right flank have bled many times in the following days. Marisa has suffered unceasingly the passion for many days for the renascence of the Church, as was said by Jesus. Moreover for some hourse she has been suffered from blindness, caused by the crown of thorns.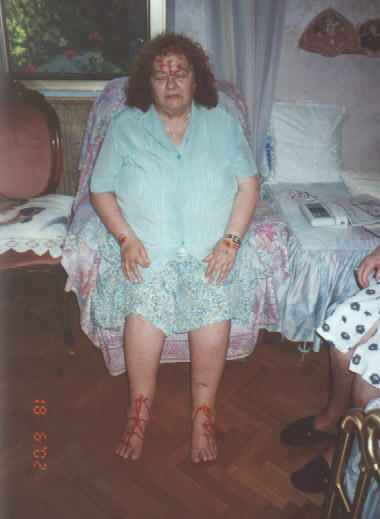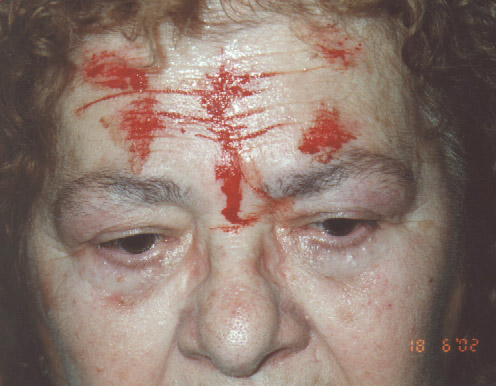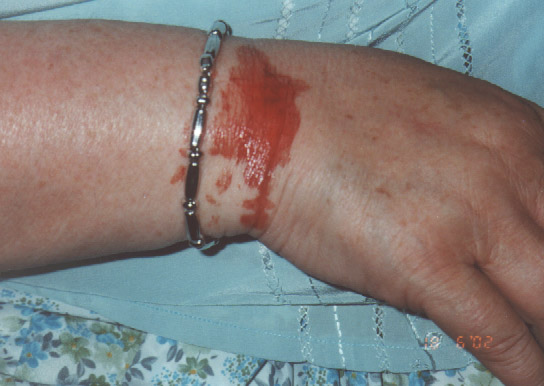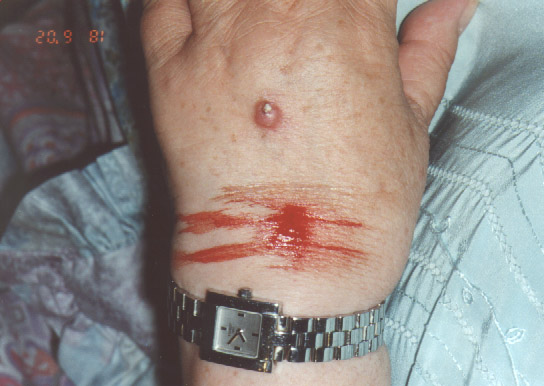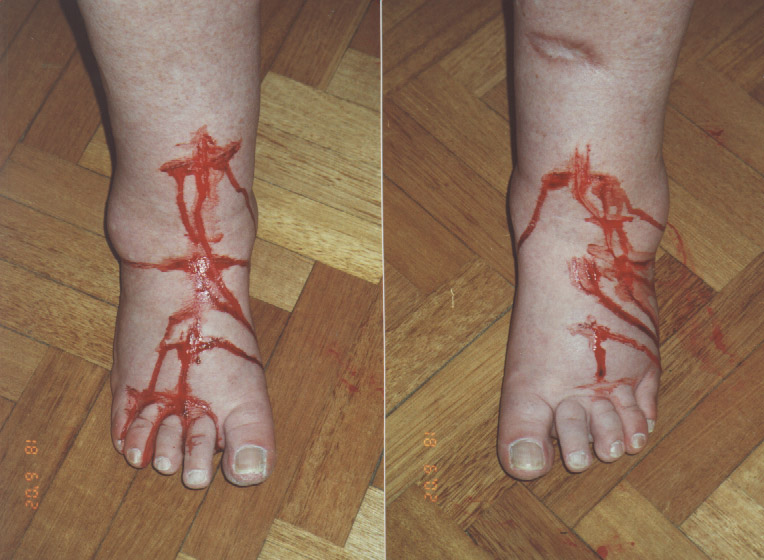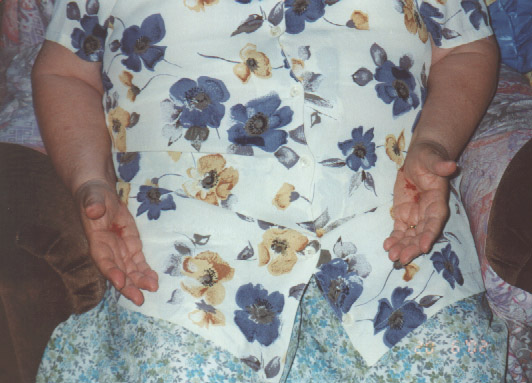 At the beginning of 2003 Marisa's stigmata have opened again and have bled abundantly for some weeks. The Lord asked the visionary to suffer his Passion for the renaissance of the Church, for the Bishop and for the end of the wars all over the world.
On the forehead appears a cross engraved in the flesh and bleeding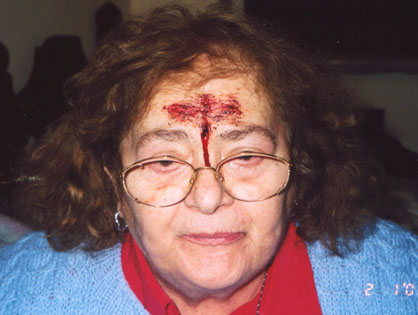 The stigmata of the hands open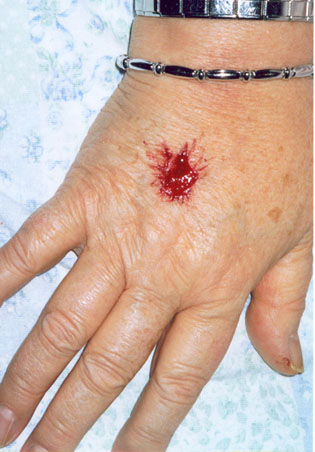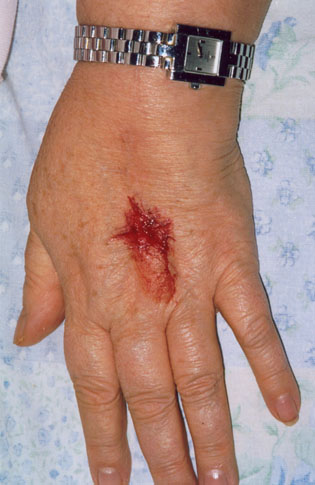 On the feet appear three crosses hollowed in the flesh, which bleed abundantly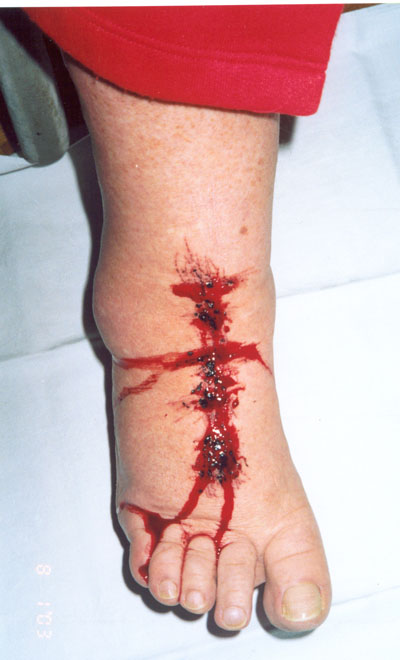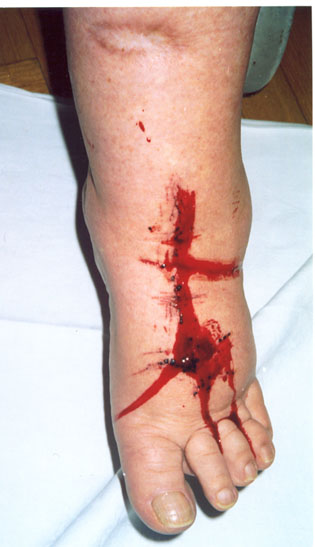 The cross engraved on the forehead bleeds again