Miracoli Eucaristici Miracolo Eucaristico Italia Roma

Miracoli Eucaristici Miracolo Eucaristico Italia Roma
Miracoli Eucaristici Miracolo Eucaristico Italia Roma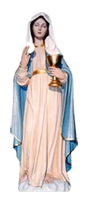 Advent 2018
During the Advent you have to prepare yourselves not only with prayer, but also with sacrifices and acts of mortification. Try not to smoke, watch less television, help your neighbor; the Mother repeats herself, as my Son Jesus repeats himself.
This novena has been drafted by Bishop Claudio Gatti, in preparation for the feast of the Immaculate Conception in 2000, as a study, meditation and prayer. For this reason, our Bishop has guided us in the reading of Chapter VIII of the Lumen Gentium Constitution of the II Vatican Council, explaining Our Lady's stature and mission. In this way, the Bishop wanted us to add to the Word and the letters of God, a knowledge, albeit partial, of the main documents of the Church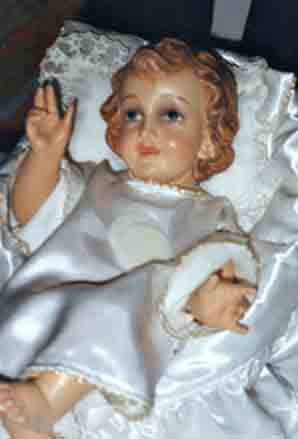 The Holy Christmas Novena, preparing the birth of Jesus, clearly tells about the biblical characters with precision and details. We have to live these moments of grace not like a simple audience in front of a cinema sequence, but like persons living the described events. Through the knowledge of the Gospel stories we can grow loving Jesus the Eucharist and Mary, Mother of the Eucharist. This novena was preached by Don Claudio Gatti to prepare Christmas 1998
Today, especially the western world is thinking that abortion and divorce are symbols of achieved democracy, development and civilization and is boasting about it. Divorce and abortion are deadly weapons destroying families and killing children. That's why Our Lady said: "Pray for families, pray for children". What is the secret of good success in a family and the happiness that should reign in it? It is union and stability.